Levels of inspections:

Visual NDT (VT)
Ultrasonic NDT (UT)
Radiography NDT (RT)
Eddy Current NDT (ET)
Magnetic Particle NDT (MT)
Liquid Penetrant NDT (PT)
Infrared Thermography NDT (IRT)

Certified CASA/EASA/DASA D1 rating.
In-house and Offsite capabilities.
Provision of Level III oversight.
NDT Level I and II training.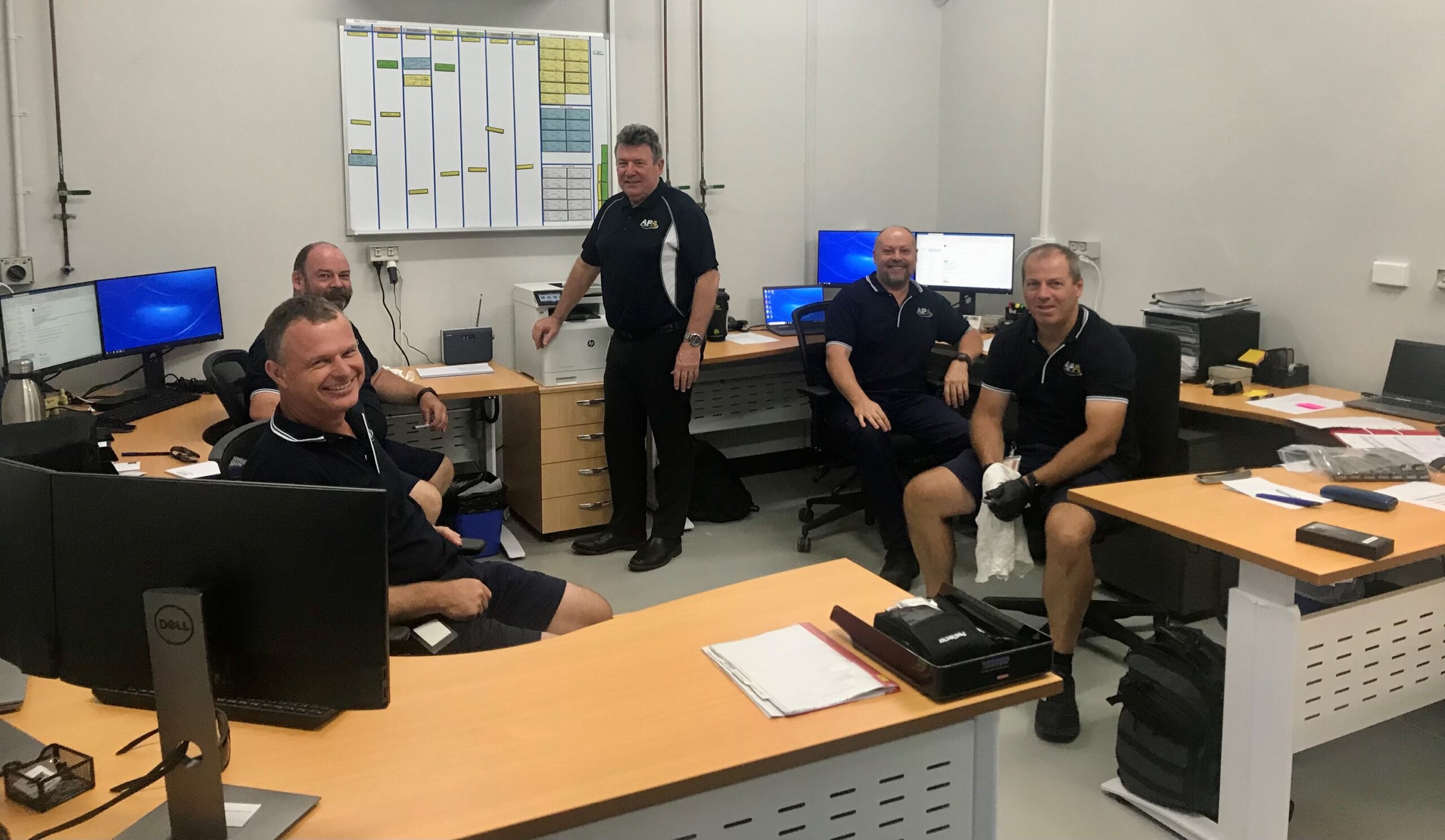 NDT Capability
The NDT Team at APA Office. Members L to R: Gary Nixon, David Ward, Ron Quirk, David Gurman and Michael Gray
Enquire now to speak to the team about servicing and support for the NDT.