In an exciting step for our company, we have taken on the NDT unit previously operated by Sikorsky Australia.
The team transitioned to our facility on December 18, after months of careful preparation to ensure continuity of service for existing customers. Our facility has been upgraded to accommodate the team and the advanced NDT equipment they require.
With the team now operating from our Macarthur facility, our NDT services include:
Ultrasonic NDT (UT)
Radiography NDT (RT)
Eddy Current NDT (ET)
Infrared Thermography (IRT)
These capabilities and new state-of-the-art facilities now make us the most comprehensive NDT service provider in Australia. The NDT unit continues to service all general aviation sectors across Australia and the Asia-Pacific.
Under Sikorsky Australia, the NDT unit had five specialist team members – all of whom retained employment with us in the transition. Taking on this unit, we wanted to ensure their vital skills and capabilities stayed in the Australian market.
The team has transitioned seamlessly into our organisation, with their work aligning with our quality standards of 'safety, service and skill'. The aptitude and innovation of this team also complements our goal to offer world-leading aerospace services in Queensland, Australia.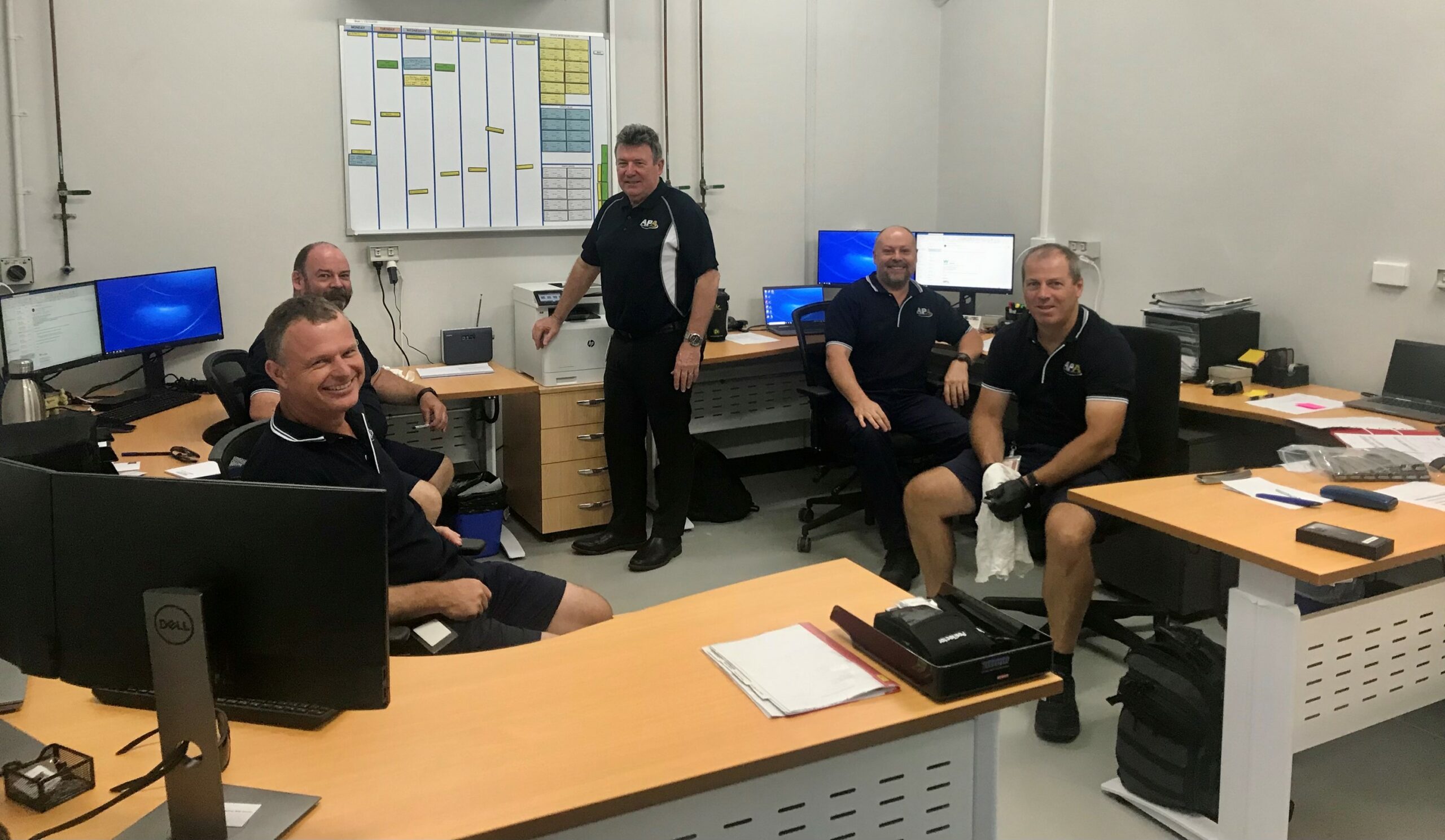 NDT Team at APA Office. Members L to R:
Gary Nixon, David Ward, Ron Quirk, David Gurman and Michael Gray
As we look forward, we plan to bring more awareness to the advanced work they do for clients and expand their capability.
For more information about our NDT service, contact us.